Enter the Drawing Contest!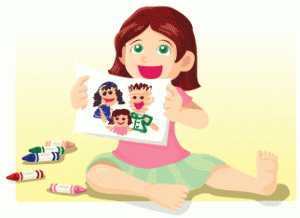 Welcome to Worldwide Kids Drawings com. We are a company dedicated to help kids show their artistic talent by entering our drawing contest. You must be 6 through 17 years of age to enter the contest by submitting the drawings via e-mail at worldwidekidsllc@gmail.com The contest is broken into three categories. Ages 6 through 8, ages 9 through 12 and ages 13 through 17. The contestants will be judged in these three categories, so every everyone will have a great opportunity to win!
Please submit all drawings on eight and half by eleven inch paper (letter size only).
Kids please remember you are only a contestant if you pay the $10.00 entry fee. Drawings submitted without the fee will not be entered into the contest. You are welcome to enter as many times as you would like, but please remember the cost is $10.00 per each entry submitted. You can enter using our "Buy Now" button or mail your entry to address on the contact page with your fee. Please no personal checks!! Money orders only! Make sure you ask your parents permission before entering the contest. Thank you and good luck!