Contest Rules & Regulations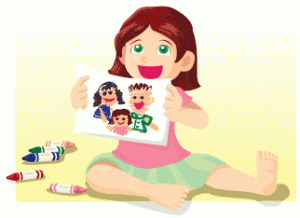 This is a year round contest with no deadline. Winners will be announced when new drawings show on our winner's page.
All contestants will be judged on their original style and artistic value. There is no theme to the drawing contest. Draw or paint what you feel represents your original style and artistic value.  Remember that once the drawing are submitted they will not be returned and will be the property of WorldWide Drawings Kids LLC. Drawings must be original and authentic. In your email explain to us in a few words what your drawing represents. Don't forget to include your name, age, and title of the drawing. Please also make sure you sign the drawing with your original signature. All drawings without a signature, title (name of drawing), and age will be automatically disqualified!! So it's extremely important you don't forget to sign your drawing and add the necessary requirements!
Also any copied or traced drawing, paintings, etc. will be disqualified. We also do not accept computerized drawings. Original hand drawings and paintings only. The contest is year round so please enter anytime you wish.